Why I could kick myself for selling just digitals!
Back when I started out on my own in 2004 digital was still kind of new. Everyone assumed digital was archival. I mean we could back it up and make unlimited copies. Archival is a term often used by photographers meaning a print or film can last in the archives. For reference those color prints your parents got at the department store when you were kids should last at least 50 years if properly stored and cared for. The newer papers and printing processes used today are guaranteed a bit longer. Most about 100 years if properly stored. That digital file I started out selling on CD back in 2004 is a big old question mark ? Because there are so many factors.
First off that CD we used to give digital files on is lasting 8-10 years. If it was written on with Sharpie or printed on with an adhesive label more like 5 years. Why so short? Well as it turns out the ink from that sharpie actually eats away at the CD material. Ok so I'm human I screwed up. Now we use USB drives. Well those things just keep changing. eHow says a usb drive may last ten years depending on how many times it is used. So really not much better than the CD was. Crap.
So the moral of my intro here is Print, Print, Print is better.
The only thing we know will last at least until your baby is an adult is a print. The best part about prints they can be copied. They are the only guarantee. But hey as a new mom on a limited budget I know you might be thinking well I just need it to last until I get back to work or we can save to print them later. But let me just tell you about my slap in the face wake up call I got this year.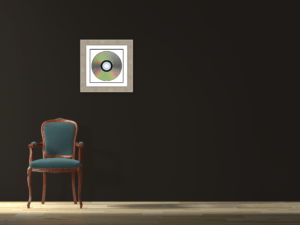 The slap in the face!
Now she didn't mean to do it and I totally thanked her for my wake up call. But here is what went down. I went to visit my friend who shall remain nameless. She lives 4 hours from me and has several kids that I have been photographing for ten years. I even photographed her maternity session before her first was born. But we haven't lived in the same town since college. So visits have just gotten more and more chaotic the more kiddos we had. But my latest visit I came alone with just my gear for updated family and kid portraits of course. And after the kiddos went to bed we were sitting in her new living room talking. And she lamented to me "I've just been so busy I haven't hung up any photographs of the kids in this place!" So I said "Well I'm here to help where are your frames (I'm thinking they are still in a box) let's hang some up!"
And she said here comes the slap in the face part! "oh they are all on CD or flash drive. I've never printed any of the photographs you've given me."
Wait What?!?! I wanted to die right there on her couch. But instead I had an epiphany. I've been photographing friends and clients alike for years and just giving them digital files. I thought I was helping my friends by gifting them the files and letting them print what they wanted. And my clients I thought I was giving them what they wanted, what they had been asking for. Boy was I wrong.
No one wants to come for a portrait session and leave with homework. Especially homework they don't have time to do!
My clients newborn clients or worse, those who are expecting a baby and thinking about the millions of things they need to do to get ready. They don't need or want digital files to do-it-yourself print as homework. They just end up tucked away in a drawer or maybe even downloaded to a computer that may or may not work in a year or two. What new moms really want is a beautifully framed print of baby hung on their nursery wall. Or a framed canvas collection of baby's first year decorating the stairwell in their home. Let's get real what new mom do you know that has time to order a print online, wait for it to arrive, take it to the local frame shop, along with baby and baby's older brother who refuses to ride in the cart, get it framed, come back in a week to pick it up and then wait some more for dad to have time to hang it, once she has finally decided where it should hang?
No mom I know has time for that.
Ain't nobody with little kids got time for that. And putting together a photo album online, nobody has time for that ever. I'm changing my ways as of right now. No more diy, homework feeling digital only packages from me. Photography studios provide a service, right? For Insley that means planning, creating and printing your beautiful artwork of your family. And installation of your artwork is always included! This is why Print is better!
Are you ready for a different photography experience? One where we do it all for you? Are you tired of leaving your memories in a drawer? Ready for archival prints? Are you ready for a better way? Get in touch today.
-alicia